Waterspout Hunting in a Cessna 182
September 10, 2003
Jim Edds & Dan Haggerty (pilot)

This first photo is of the funnel forming early on after we observed the tell tale "dark spots" on the surface
of the water. These "dark spots" or disturbed areas, were reported in Dr. Joseph Golden's
paper, "Lifecycle of Florida Keys Waterspouts". While not visible to a mariner at sea level, the presence
of a dark spot and an associated funnel cloud overhead indicate that a complete funnel is present. These
dark spots were much more visible on video vs. this still capture.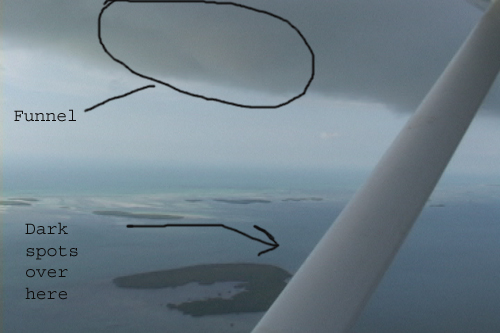 Shortly after spotting the "dark spots" we observed the funnel forming at the dark flat
could base. In this photo the funnel is ragged looking.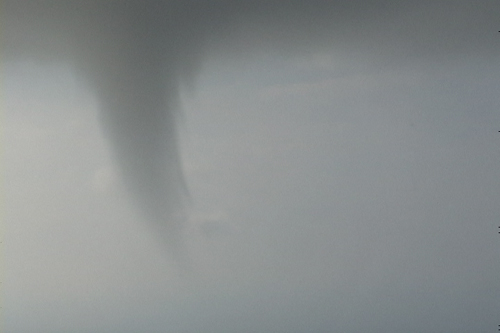 The next 2 photos show the funnel getting better organized with the Florida Keys in the background.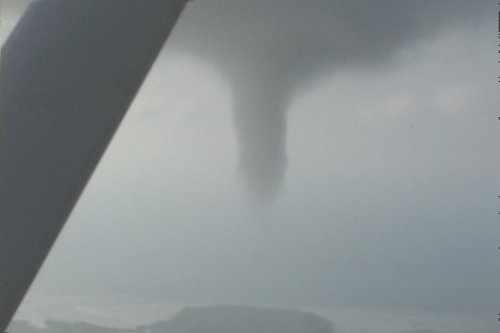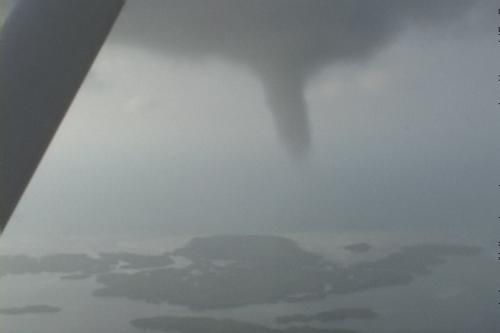 The last image is of the funnel breaking up just before we flew through it!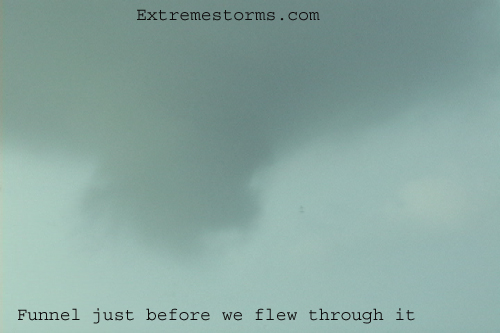 Back to homepage: ExtremeStorms.com